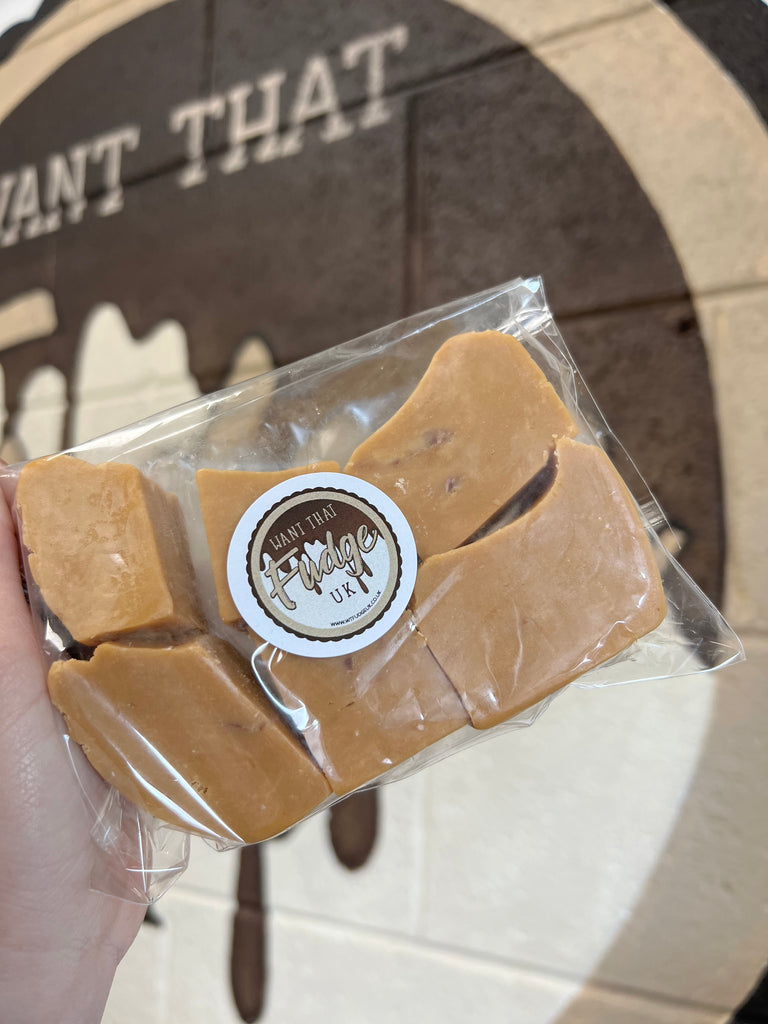 Want That Fudge
Lucky Dip Batch Spares - Please Read Description *Reduced* *PLACE XMAS ORDERS FROM DEC 9TH*
£2.49
£3.15
At the end of a batch we are left with spares, which are scraped into a mould and then cut into chunks. They are lucky dip so could be any flavour, and may or may not have chocolates/sweets inside, hence the reduced price. 
Sold as imperfect. Textures vary. When ordering more than one, you may receive duplicated flavours. 
One supplied.
Each pack is one single flavour. 
These are not slice sized, and cannot fit in the large letter postage boxes.

Minimum weight 120g
As this is a lucky dip, we are unable to supply specific ingredient details, but will contain butter, sugar, milk and condensed milk as a minimum, but full ingredients label will be supplied.
---
Share this Product
---
More from this collection